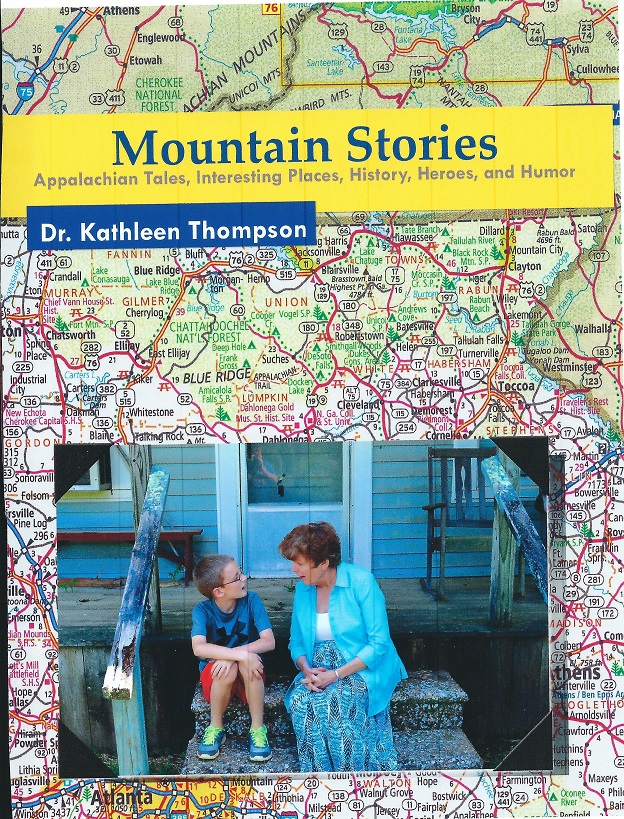 Mountain Stories – Appalachian Tales, Interesting Places, History, Heroes, and Humor
From Tate Georgia, north to Bryson City, NC, and over to Blairsville, GA, read about unique places, unusual people, fascinating history, and mysteries. Use the book as your guide to exploring the mountains. 233 pages including color photo essays.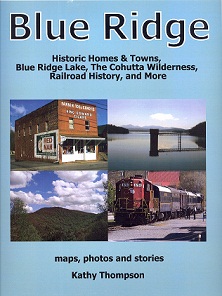 Blue Ridge – Historic Homes & Towns, Blue Ridge Lake, The Cohutta Wilderness, Railroad History and more…
Stories and narratives about buildings, towns, places in Fannin County, and most of all the lives of local people fill this 308- page book. There are also 313 photos and 18 maps in this amazing volume.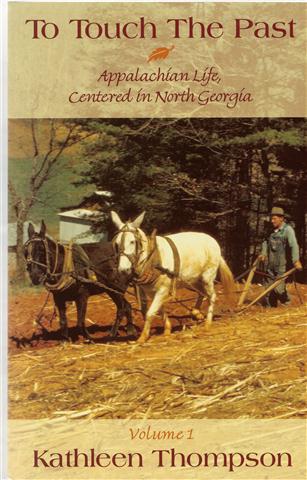 To Touch The Past: Appalachian Life Centered in North Georgia
Through interviews of the area's oldest residents, photos, and historical research a portrait of the Appalachian peoples of Fannin County emerges. The achievements of extraordinary figures and the daily lives of ordinary folk come alive. Consider the origins of the Appalachian dialect utilizing the Thompson Family Dictionary. Learn about the area's geography, Native Peoples, and music. Most of all enjoy what is an informative, relaxing read.
To Touch The Past is available for purchase directly from the author by mail or telephone.  It can be mailed based on a phone conversation or letter or the contact section and payment can be sent after the book arrives. 706 632 5752 or tjthomps@tds.net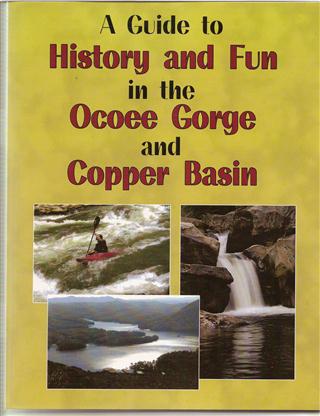 A Guide to History and Fun in the Ocoee Gorge and Copper Basin
From copper hauling to today's white water rafting, the Ocoee River Gorge is a world unto itself. The first half of this book includes detailed maps that show you places of interest not easily accessed by visitors. Wonder what the "railroad looking" structure is that hangs atop the gorge cliffs in the Lower Ocoee? The flume line and its history are the story of a one-of-a-kind power generating flume line still operated by TVA.
The second half of the book recounts one hundred years of copper mining and its impact on the community. Mines as deep as 22oo feet operated in what is called the Copper Basin. Less visible since the mines closed in the 1980s, maps and photos bring the mining history alive for readers.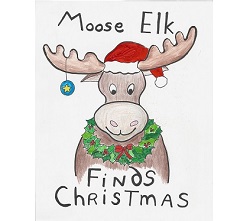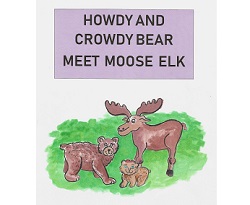 Howdy, Crowdy, and Moose Elk
Charming books for children are the perfect gift for your child or grandchild.  The author, Kathy Thompson, also did the illustrations.  16 page, printed on heavy paper. Each comes with a large decorated envelope for gift giving or mailing. Books signed by the author.
Howdy, Crowdy & Moose Elk books are only available for purchase directly from the author by mail or telephone.  It can be mailed based on a phone conversation or letter or the contact section and payment can be sent after the book arrives. 706 632 5752 or tjthomps@tds.net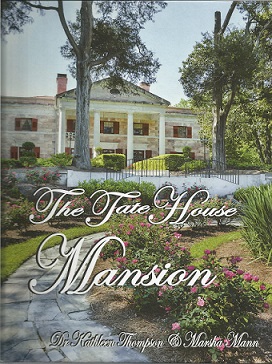 The Tate House Mansion
The story of Sam Tate, the marble company he developed and managed, and the community that was made possible by the marble quarries. Included are extensive photos of the house and gardens as well as historic photos of the house and the man. (Hard Cover)